Your team can achieve their potential.
You're the enabler.
---
Future-proof your team with insights into current trends and challenges. As an Airbus company, we bring you expertise directly from the heart of the aerospace industry. Our approach is dynamic and engaging, fostering active learning through role plays, serious games, debates, and case studies. 
Either training, facilitation, coaching, or consulting services, you can choose from off-the-shelf or customised solutions to meet your team's needs.
Our Domains
Solutions for real-world problems.
Our Domains
Solutions for real-world problems.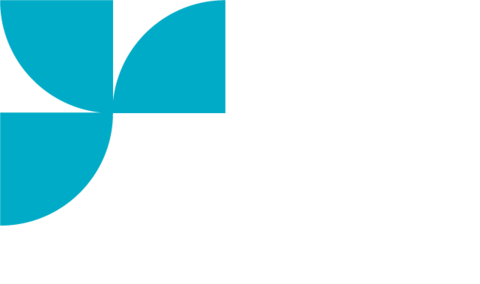 Managing an airline is complex and challenging. It requires making strategic choices, understanding of customer needs, planning cost-effective routes, fleet management, and tackling unforeseen obstacles like the decline in demand in 2020. But traditional training can be boring and ineffective.
We provide practical learning methods with Serious Games like AirManager & NetworkManager. Learn to manage an airline in an immersive, interactive and educational session guided by industry professionals. This hands-on knowledge and insights we offer can help turn your aviation aspirations into reality.
Many professionals feel daunted by the complex financial strategies and asset management issues involved in the aviation industry. The financial performance of airlines rely into various aspects - formulating strategies, managing assets, handling uncertainties, or more. Missing out on any element can have a negative impact on the company profitability.
We can help you improve your understanding of airline financial performance and aircraft financing tools and techniques. Together, we'll work to enhance your knowledge about aircraft leasing constructs and uncover the financial mechanisms powering the industry. This enables you to gain industry-grade insights which can help you analyse the main issues, strategies, risks, and opportunities in the aircraft asset management cycle.
The complexity of modern supply chains can lead to vulnerabilities that are not always easy to identify. A failure in a critical link can lead to significant disruptions and financial losses for companies. Not being able to identify where the weaknesses lie in your supply chain can have a potential domino effect that affects your entire organisation.
Our expertise lies in setting up operational training programs, developing and executing effective procurement strategies, conducting tenders, skillfully negotiating with suppliers, managing contracts, and implementing robust recovery plans. With our tools, derived from the practices of leading aerospace companies, we help you foresee problems and promptly address them.
Managing projects and programs following global standards can prove quite challenging, especially when dealing with various project types. Missing the knowledge and usage of Project Management protocols and tools can create numerous issues such as delayment, added costs, and even project failure. 
We provide expert assistance to help you smoothly sail through global Project Management norms, focusing on all aspects from the very start to the end. Following the practices from the aerospace industry, we mould our approach according to your specific project context, maximising the application of processes and tools properly.
Long-term successful companies are made of visionary and effective leaders. Developing these skills is crucial for individual and organisational success, yet many struggle to cultivate them effectively. Without proper leadership skills, teams may lack direction, cohesion, and productivity.
We offer tailored solutions that include building individual and collective soft skills, designing comprehensive leadership programs for managers, and embedding a strong leadership culture within your organisation. This ensures that your teams are empowered and your organisation thrives.
Lean may look like a simple term, but understanding and effectively implementing the methodology can be challenging for organisations. Without a clear understanding of Lean principles, organisations may struggle with inefficiencies in communication, documentation, and information flow.
Leveraged by our deep knowledge in the aerospace industry, we offer practical training with accessible and inspiring insights into Lean methodology. We help you understand how to optimise your processes, reduce bottlenecks and improve decision-making autonomy. Your team will develop a process-oriented culture, practise Lean concepts and tools, engage in Lean principles and assess process maturity.
Organisations struggle with excessive cost overrun due to quality issues which lead to customer claims, immature designs, and extended product development timelines. Many companies and their suppliers have not yet implemented APQP or trained employees on the most efficient quality tools. This not only impacts profitability but also damages brand image.
We equip you with the methods and tools to drive successful product development and improvement projects. Through practice, our expert trainers will support your learning journey and contribute to the development and delivery of complex products and services, right from the first time, while meeting cost objectives. Mastering methodologies and quality standards such as Business Management Systems, APQP, D/PFMEA, Control Plan, MSA, ensures sustainable value for all stakeholders.
Workplace accidents result in frequent accidents, emphasising the critical need for safety awareness and compliance in organisations. Neglecting safety can result in serious consequences, putting lives at risk and incurring substantial financial burdens. Without a safety-centric culture, organisations face worrying realities.
Making the safety training accessible, effective and steeped in aeronautical expertise is our priority. We're helping companies like AC, AH, and TAA, working hand in hand to enhance the proficiency of their workforce. Our training solutions cover a range of crucial aspects including the safety mindset and behaviours, safety management systems, aviation crisis management, and more.
Sustainability is one of the biggest challenges that the aerospace industry is facing today. From increasing demand for air travel to the need to reduce greenhouse gas emissions from aircraft, there's an urgent need for a greener aviation era. If the aerospace industry does not take action to reduce its environmental impact, it will face increasing regulation and public pressure.
Our expert designed training will lead you into insights on the leading industry practices. We will provide you with research and analysis on sustainable aviation topics, international policies, and put you on the frontline of the new sustainable aviation technologies.
Aviation maintenance can be overwhelmingly complex. Many find themselves confined to a limited perspective without seeing the big picture. Making sense of the way the different maintenance activities fit together isn't easy.
To address this, we've crafted courses with a sharp focus on understanding aircraft maintenance costs. Our solutions cover a range of vital aspects, including forecasts, workforce planning, Direct Maintenance Costs, Indirect Maintenance Costs, and more. We don't just rely on lectures – our approach blends interactive workshops and an immersive Serious Game.
Tailor-Made Solutions
Can't find what you were looking for?
Together, we can design a program that fits your unique needs.

Focused
We align our solutions to your business goals and culture. This means that every piece of knowledge gained, can be used by your team immediately.

Flexible
It's delivered when you need it and where you need it. You don't have to work around employee's schedules and it reduces additional expenses.

Ever Evolving
We are always collecting feedback so we can refine and adapt our solutions to ensure that the initial goals continue to be met.